It means "The Secret" in Italian – takes its name from its hidden location. You'll find it at the end of a covered corridor, tucked in the back of Los Angeles' tony Glen Centre atop Beverly Glen at Mulholland Drive. But it's not the restaurant's secretive locale that was the impetus for its name.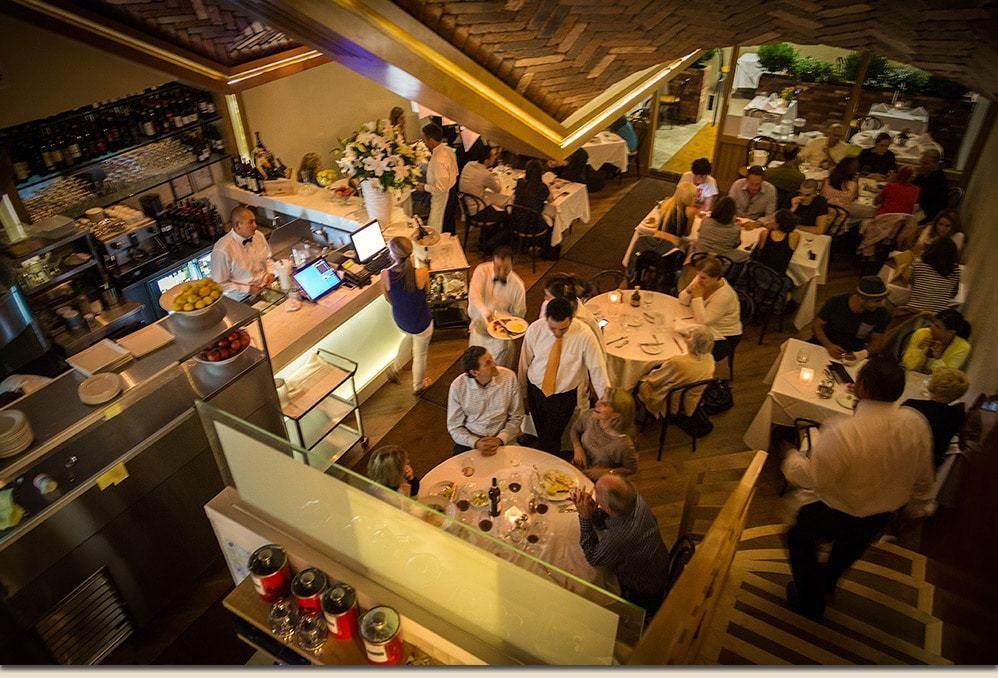 Il Segreto is an intimate and romantic spot, with white linen covered and candlelit tables, a classic barrel-vaulted ceiling, modern stylized Italian lighting, and authentic polished Venetian-plastered walls.
Al fresco dining is offered on the front patio, and a private room for parties and celebrations overlooks the entire restaurant from a glass-enclosed second floor and seats up to 20 guests. On the restaurant's main countertop sits an overflowing bowl of fresh berries, lemons, or tomatoes – whatever is in season at the time – as a nod to Giacomino's commitment to serving seasonal produce and ingredients. It's all so unmistakably Italian.
Il Segreto serves a blend of modern and traditional Italian cuisine. Menu items include Caprese Salad, Spinach Ravioli and Ossobuco. A skilled pizza chef works the wood-burn.